The Russian Visa seems to be a headache for many people. It is required to apply from the country of your registration, it is not possible to apply more then six month in advance, entry and exit date is fixed.
This conditions are giving big borders to many travellers, Tbilisi in Georgia is giving a solution for it.
Last summer still being in Germany I clicked through the countries we want to travel. Just checking if I need to organize something for Visas or so on.
The Russian Visa seemed to be somehow complicated and also expensive. You need to apply in the country where you register, was one of the conditions.
Which means Germany. I should have decided in August when we want to be in Russia. Okay that is maybe sometimes you could make fix, one fixed date on the Journey.
The next point was not more then 6 Months in ahead….
We had/have no time schedule for our travel and it should stay like this.
I was searching the internet for some alternatives, because a lot of times the rules and the reality seems to be two different things.
It shows that Russia is quiet serious about it. A lot of people getting turned down with Applications from other countries.
My idea was to enter Turkey with my ID card and find a Visa agency in Germany to which I can sent all my stuff to. It is not the ideal solution, but better then no solution.
But Tbilisi is having the Solution!
Or better the "Travel Assistance Services AS" – Official visa centre of Russia in Georgia.
We applied last week for our Russian Visa, after 11 working we got our Visas.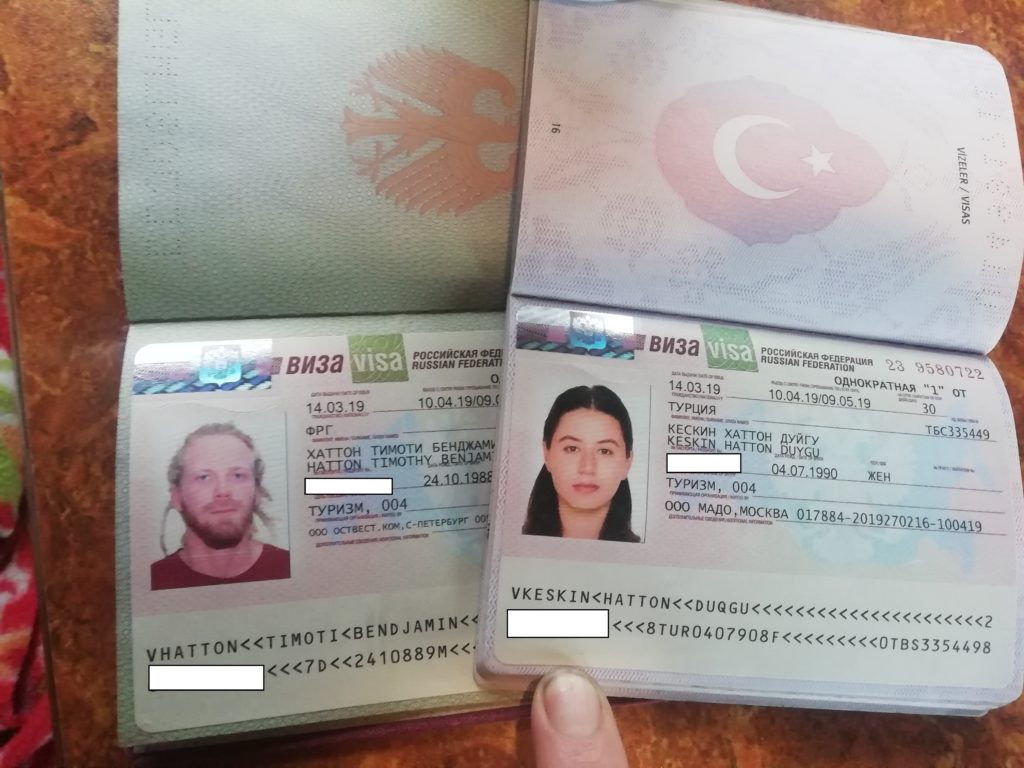 How do I do it?
It is quiet easy. Just go on their Homepage https://tass-gerogia.ge and apply for an appointment (we figured out that they will give you an appointment in 5 working days)
Bring a passport picture, invitation, application form and health insurance for Russia.
How do I get a invitation?
Search Google for Russia Visa support and you find many option. For a German passport it was ready in 5 Minutes, for a Turkish passport they were asking for hotel booking and it took one day. German Passport 15 €, Turkish Passport 35€.
Application Form:
You will find the Application form on their homepage. The agency is offering to fill it out for you for 10 Lari per page (2 pages).
Health Insurance:
Make sure your Insurance is covering Russia, they will check it 100%. There are many company who provide you with an Insurance.
That´s it. Once being at the agency it took us half an hour.
The fees for an 30 day Tourist visa are:
| | | |
| --- | --- | --- |
| | German Passport | Turkish Passport |
| Visa fee | 40$ | 80$ |
| Agency | 30€ | |
| Invitation | 15€ | 35€ |
You will pay the Agency fee while applying for the Appointment, the visa fee itself you will pay in the agency (cash or card possible).
Good luck with your application.