In December 2017 Duygu & me bought our Peugeot Caravan. It was more out of the intention to have a place which is ours and we can express our lifestyle.
Before we met in the beginning of 2017 I didn´t had a home. I moved out of my apartment in Dresden in Spring 2016 and travelled since then, sleeping in a tent, couchsurfing, at friends or wherever i could find something.
Duygu just moved from a student dormitory in Hatay back to her parents in Adana.
After we got married in August 2017 we stayed a couple of months with Duygus parents, with a friend of her and in Guesthouses in Georgia.
We both were not satisfied with this situation and were thinking about a solution. Money and Visa issues were our barriers. So we thought let´s get a caravan.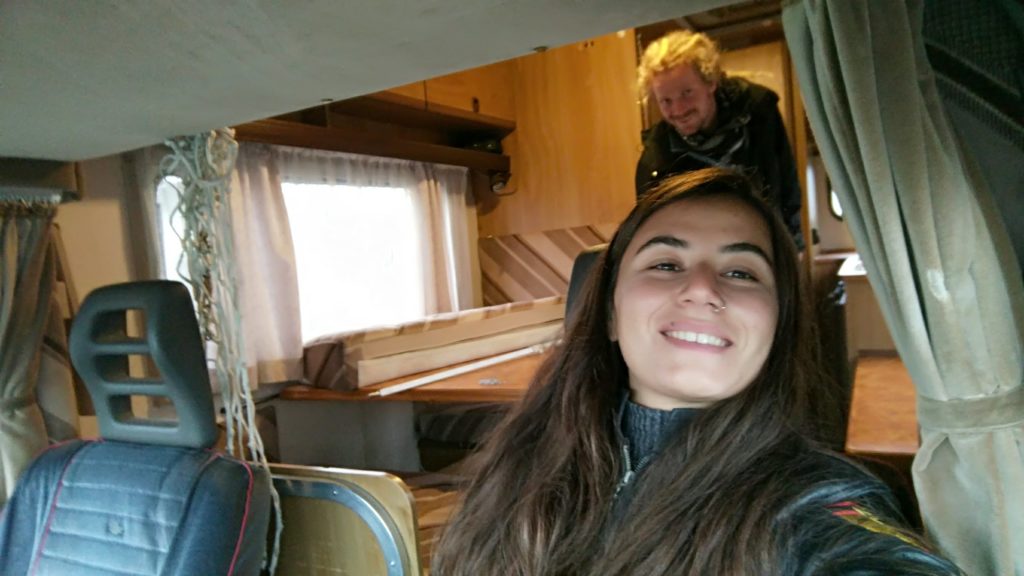 We will have a place to stay without paying rent, our house will be flexible, so even if one of our visa will be expired we still can be at our home.
We found our home in Pforzheim, Germany it is a Bürstner Caravan on a Peugeot 280L. In January 2018 we added and fixed a few things. And on the 8th of February 2018 we moved in our Caravan.
Of course many people asked us how we are going to continue and what we going to do. To be honest, we didn´t had a clue… We were quiet tired from the last months, finding a place for ourselves and going through all the paperwork etc. Getting a home and going out of the Schengen was a big relief for us.
We came up with the idea to sell coffee out of our caravan. On the beach in Split, Croatia we started our Rock and Roll Caravan Cafe. We spent around two weeks there and had a very good time with out cafe. We didn´t make money with it, but we meet good people. In fact we realised that this was what we wanted. We offered coffee to people and had suddenly some strangers in our home, who became friends over a coffee. Yes, sometimes it was beer or wine, but the idea was the same.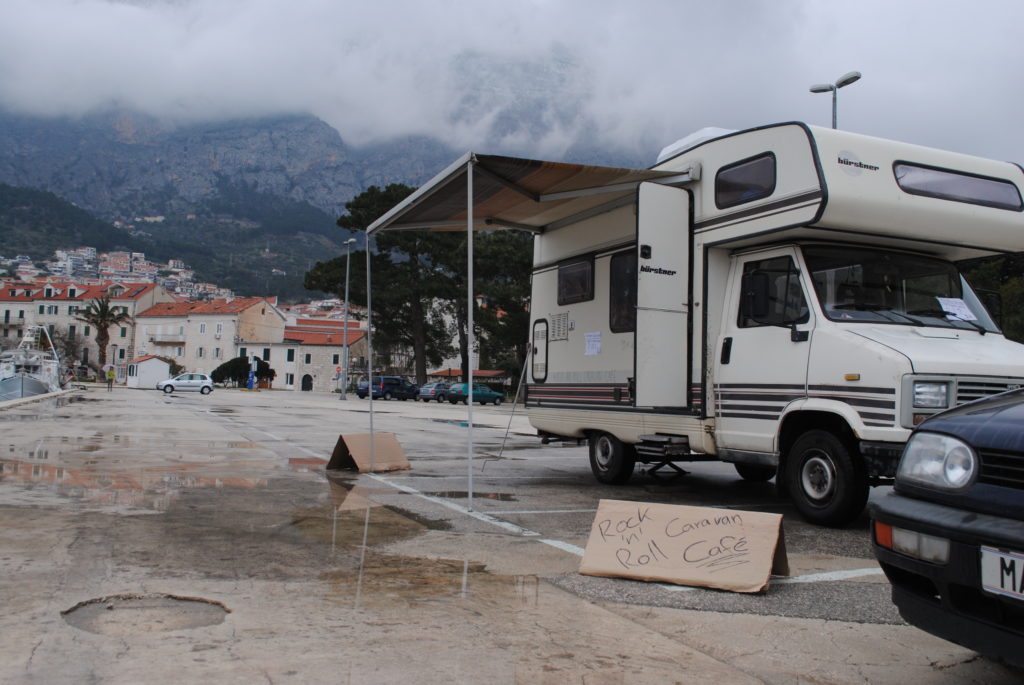 Meeting with people and sharing some moments together. This is our Rock and Roll Caravan Cafe – everyone is welcome and we are happy to spent time with you.